Tube Grinding and Wire Descaling machine [LT TITAN]
LT TITAN the 21st CENTURY EVOLUTION
Our company, with 30 years of experience and world leadership in the production of orbital grinding machines is proud to show to the market a new technology for surface finishing: LT TITAN
LT TITAN is the perfect mix between centerless and orbital grinding systems, to grant high volume production of polished tubes, bars and steel wire.
This medley enabled us to develop a technological innovation where special pressure rollers in combination with high power motors allow the abrasive belts to achieve very high production feed rates and massive stock removal, although still using an orbital working system where tubes and bars do not spin during the process.
According to the requirements and production cycles LT TITAN can be produced for both in line and off line processing:
INLINE can be put or customized to fit into a 24/7 production lines, where tubes or wire are guided through drive bushes and directly driven from the line feed device up to the maximum speed of 240 mt/minute
OFFLINE where tubes, wire and bars are cut into lengths and moved through adjustable and programmable feed system with powered rollers integrated on the machine
LT TITAN perform through 150 mm wide abrasive belts to allow a high productivity; belts are powered by 30 Kw motors, to grant a better efficiency and lasting performance at higher feed rates and stock removal pressure.
LT TITAN is suitable for dry processing as well as wet processing, through an integrated system placed into the machine frame and consisting of collection tank, recirculation tank and automatic filtering paper roll up system.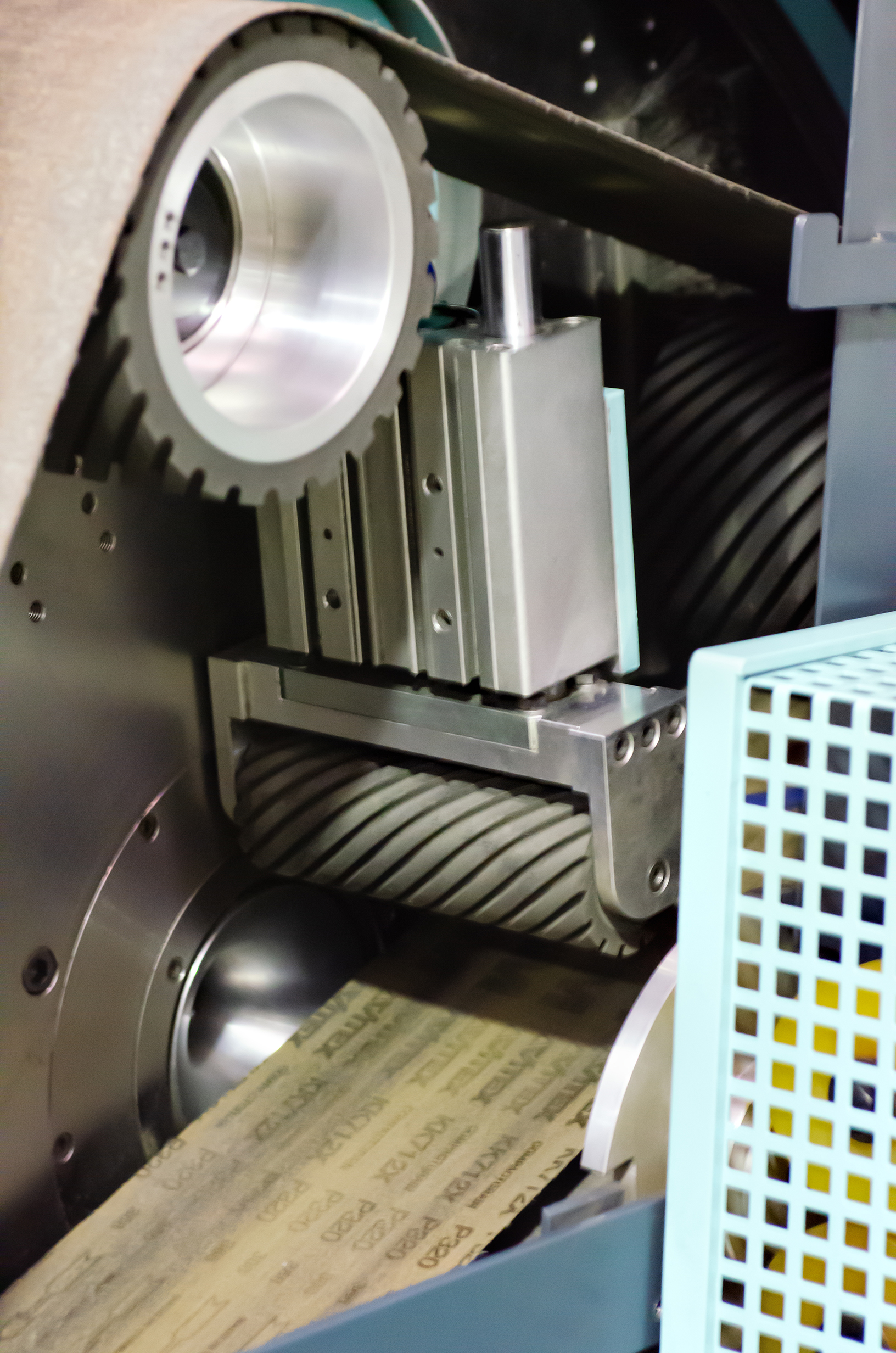 LT TITAN thanks to the innovative pressure rollers system, can control both finishing quality consistency and stock removal up to max 1 mm on the diameter, as well as adapt the abrasive belts pressure in accordance to the shape or production requirements.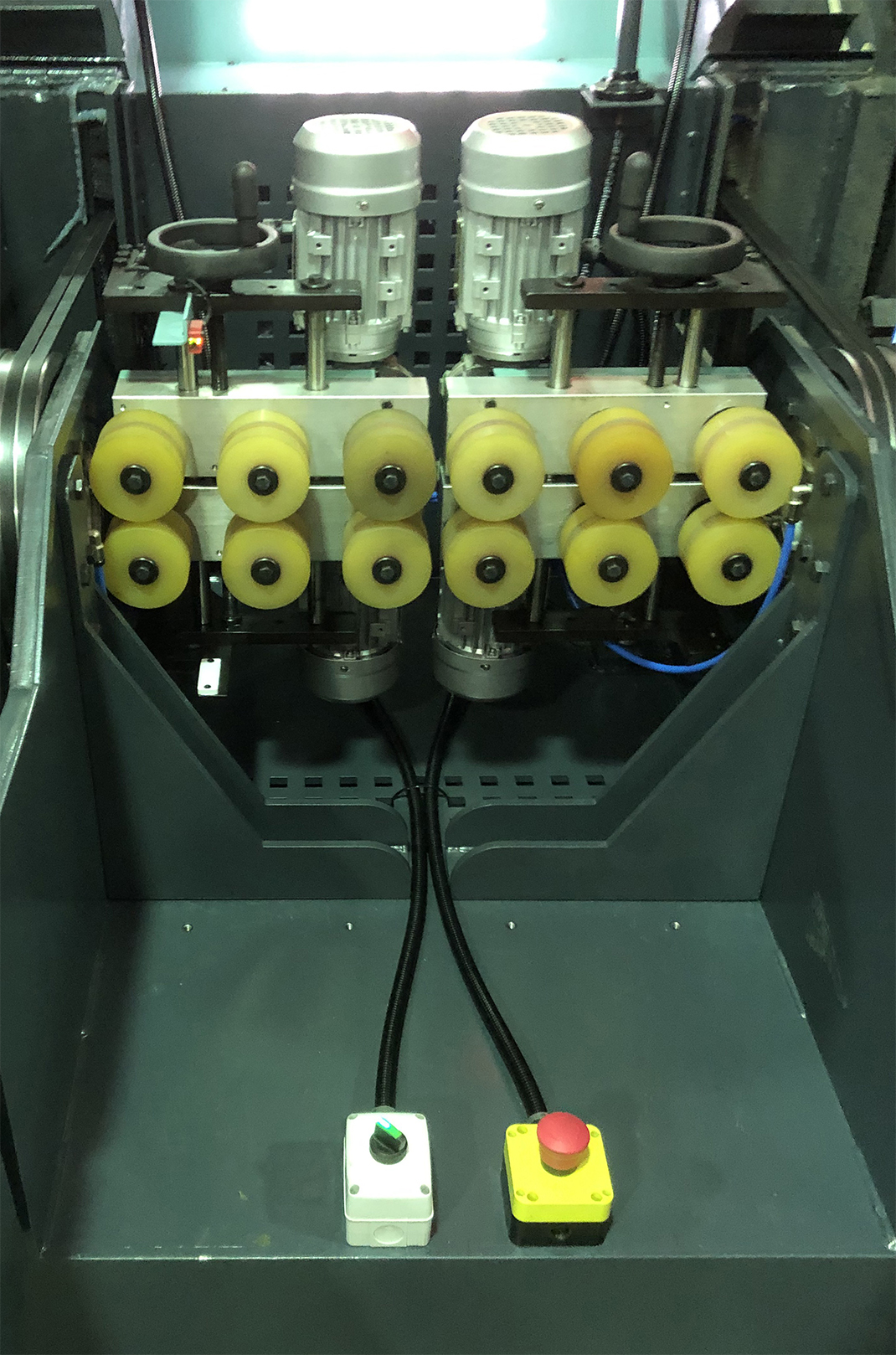 Feed system is featured by front and rear feed rollers, that can be shaped and customized to guide and drive tubes, wire and bars with diameters ranging from 1 to 120 mm.
For more information visit LT Titan.
Or contact us at garboli@garboli.com or call us at +39 0323 586773